For the past few years, tipi tents have been gaining popularity at music festivals and on glamping grounds. Tipis have also become increasingly trendy at weddings too – especially with couples choosing alternative venues or a Bohemian style (known as "Boho") wedding theme for their special day.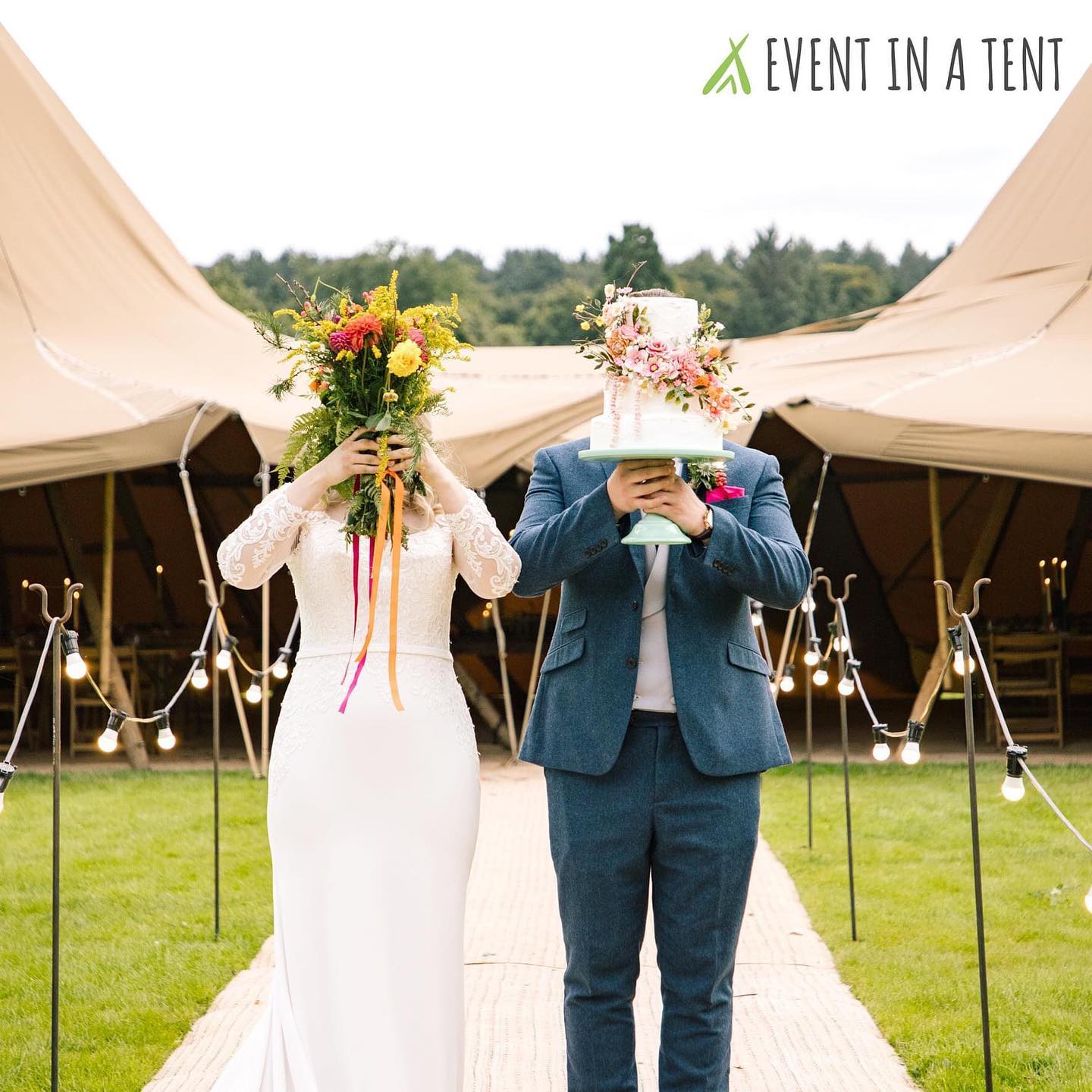 If you've decided to throw a tipi wedding, first of all – congratulations from all of us here at Event In A Tent! We're happy to guide you to plan the tipi wedding of your dreams!

Below are 7 helpful tips for planning a tipi wedding that is sure to "wow" all of your guests!

7 tips for Planning a Tipi Wedding
1.  Find your wedding venue
Securing the perfect wedding venue, one that is available on your desired date and within your allocated budget, can be stressful. 
The best thing about having tipis at your wedding is that you can pitch them up anywhere you want – near the woods, at a golf course, in a barn, or even your own backyard. The possibilities are limitless!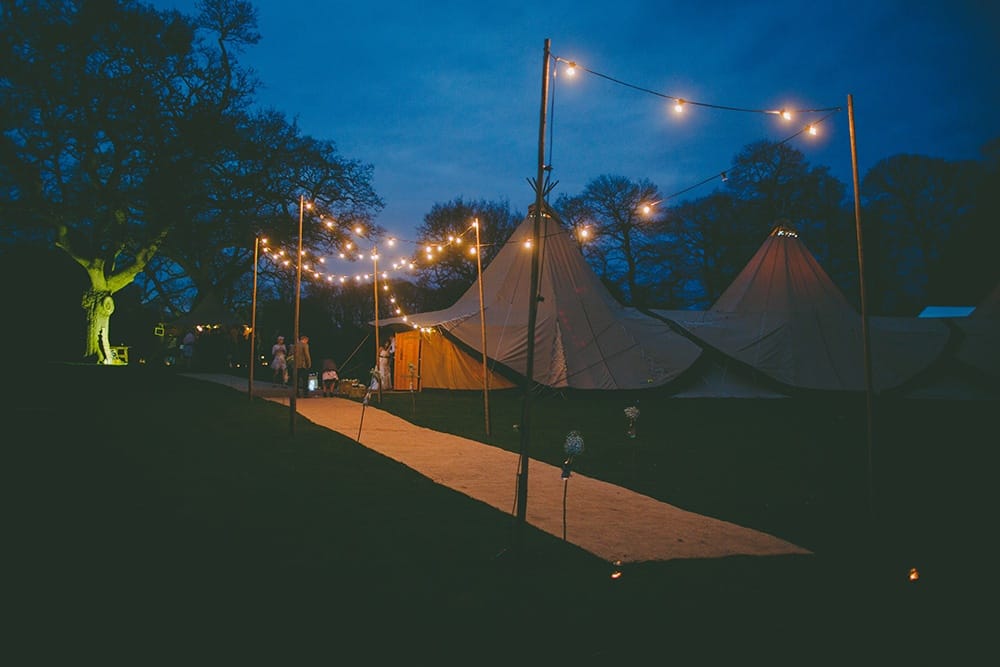 2.  Decide on how many tipis and what types you need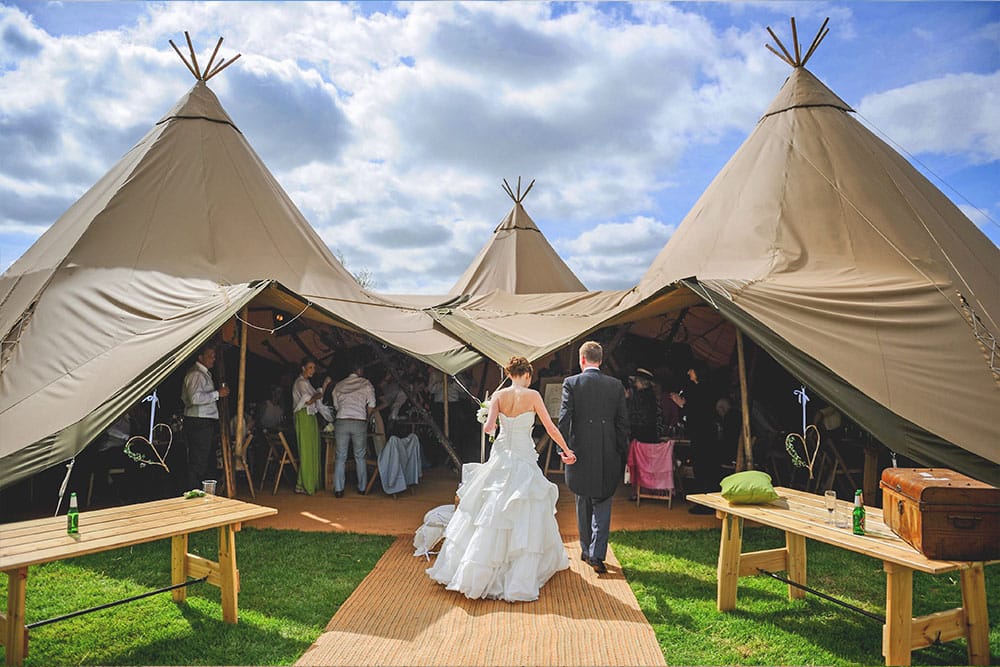 Once you've confirmed your guestlist, you can decide on the layout of your wedding! Our Tipis can stand alone and accommodate up to 60 guests at banquet tables. 
You can also link several of our exclusive design tipis together if you have more guests, and even include dancefloors, lounge or stage, and bar areas.

The combinations are endless!

3.  Choose your theme
A boho tipi wedding is a popular choice nowadays, but of course every theme should reflect the couples' personalities, experiences, and own style. 
Themes that would look great for tipi weddings include: rustic, festival, travel, country garden, woodland, music concert, winter wonderland and the traditional white wedding, just to name a few!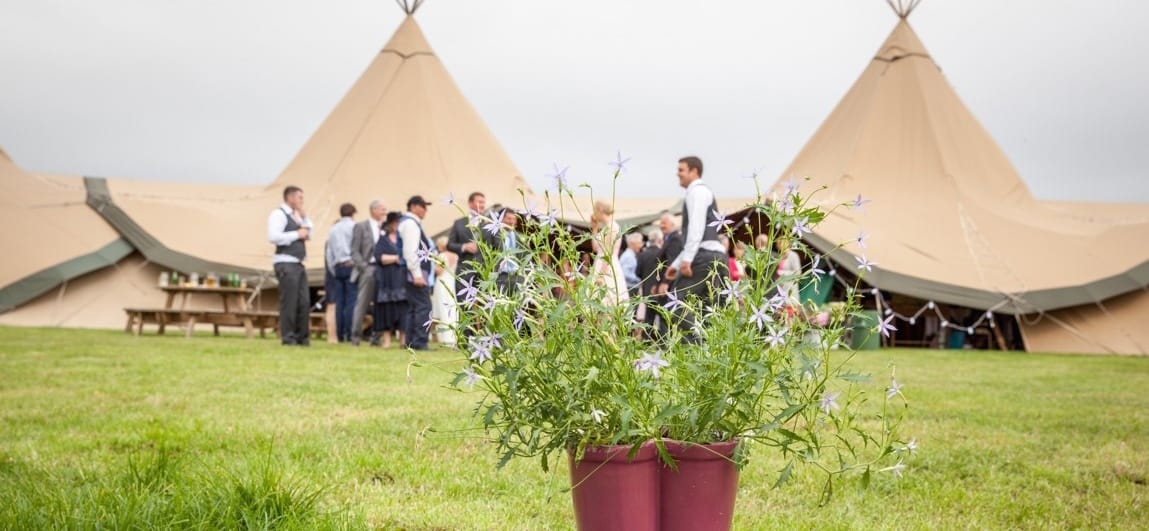 4.  Personalize your tipi


With a theme in mind, you now have a blank canvas and your creativity to transform your tipi venue to the wedding you've always imagined.  
This might sound overwhelming but feel free to show us your wedding Pinterest board (we know you already have one!) and our expert team might just be able to help you make some suggestions.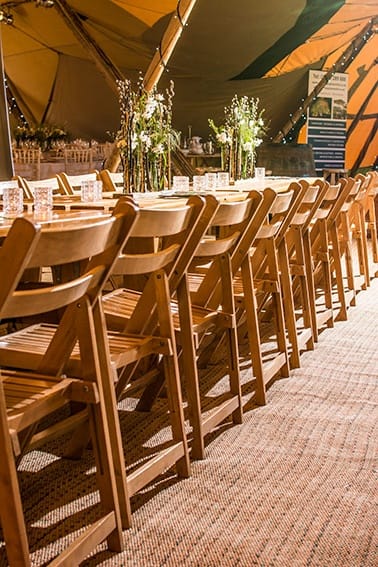 We also have a wide range of beautiful wooden furniture, fire pits and dreamy fairy lights available for rental.

5. decorate the outdoors
Set the ambience as soon as your guests arrive! It's always best to allow your surroundings to inspire your outdoor decor.  
Some ideas include using streamers for chic hanging displays, beautiful flower garlands for that classic touch and utilizing string lights to illuminate the venue in the evening. 
Get crafty and let your decor naturally complement your outdoor setting.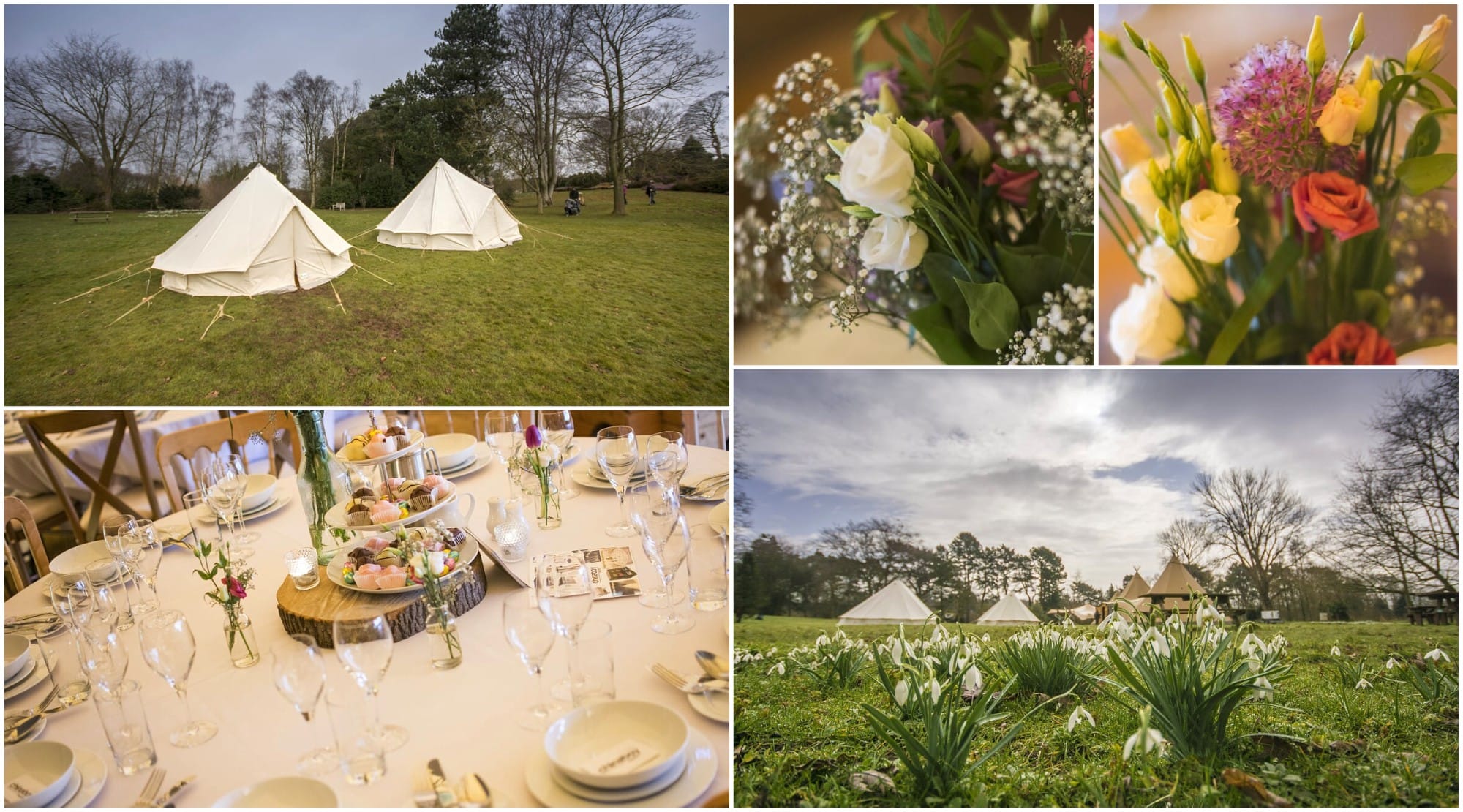 6.  create a lounge area
Cozy chill out areas under smaller tents can be set up and spread around the venue for your guests to mingle while adhering to social distancing rules.
Add an element of playfulness by hanging hammocks for that extra comfy factor to your outdoor setting!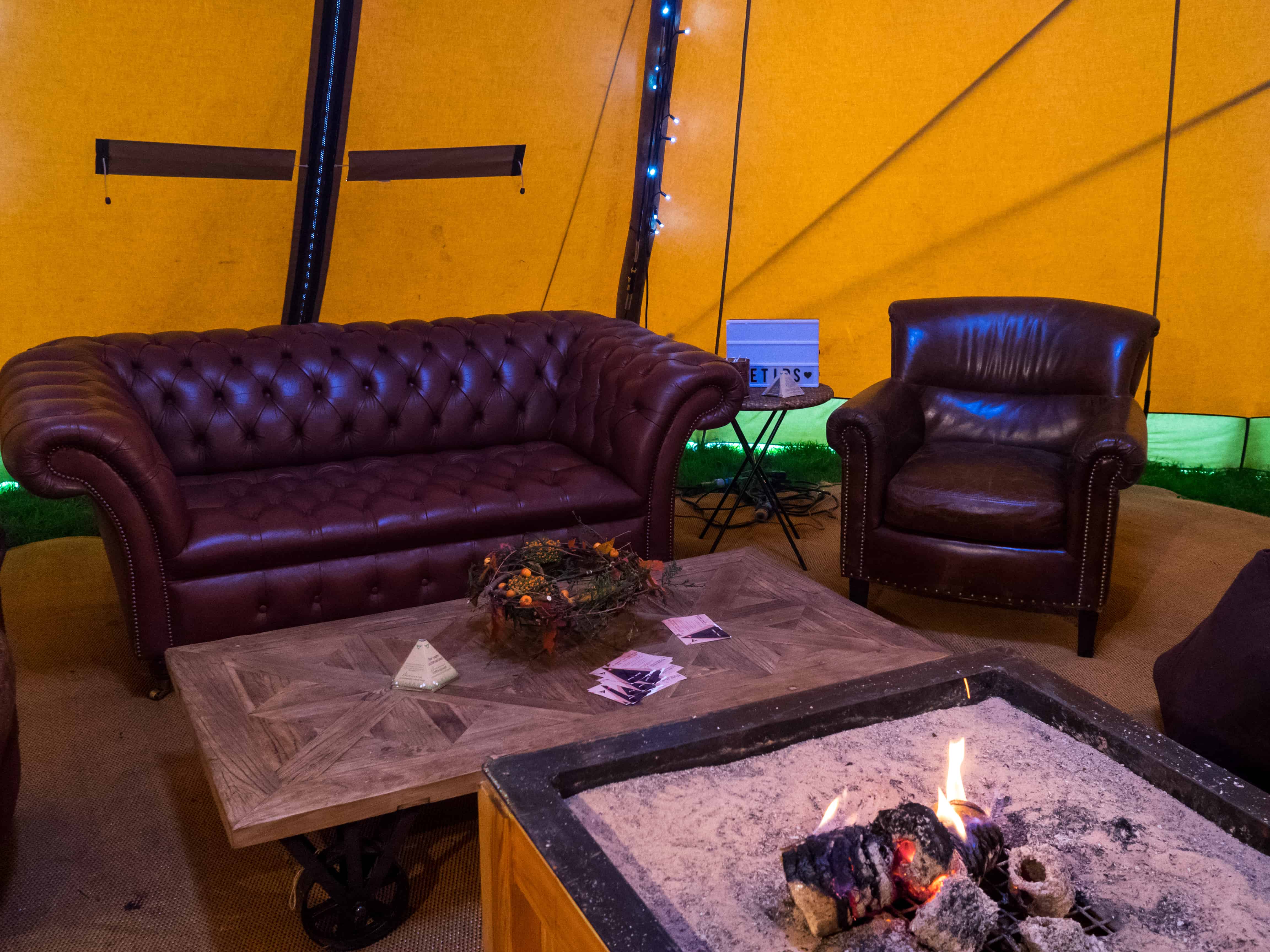 7.  Secure lodging
Imagine finding the perfect location for your wedding but there's no accommodation provided onsite or even for miles. Fret not! You can always collaborate with local glamping companies like GlampADK to give you and loved ones a place to unwind.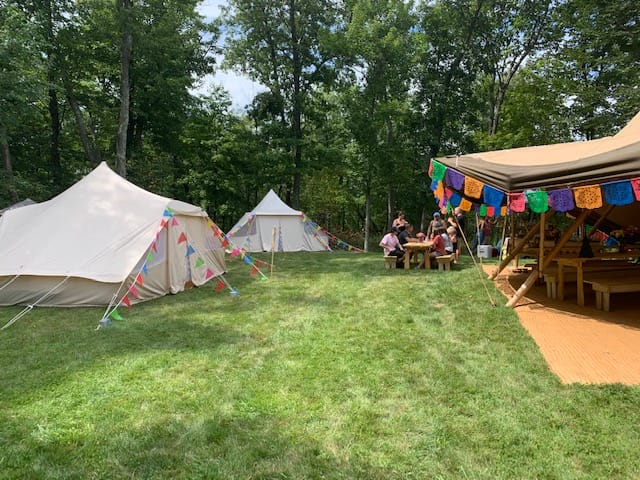 Get Started planning your tipi wedding today
If you're ready to get started with your memorable Tipi wedding, reach out to us and our team will hopefully make your dreams come true!