About Event in a Tent
Based in the spectacular Lake George region, Event In A Tent can travel throughout much of New York and New England, providing a spectacular and unique tent for your special occasion.
Our team of experienced, friendly, and professional tent builders can assist you from start to finish. We are proud to provide the highest quality product and service to ensure that your event is spectacular in both style and function. Our experience includes flying tents to the top of the Alps, and even providing live penguins for a Christmas party!
Our range of tipis have Nordic roots, and have been adapted in a Scandinavian style to allow for flexibility, form, and function. The sides can be up for added room and ventilation, or down for a cozy, comfortable intimacy. The tents can be linked together to form large spaces for large events, with some sides open and others closed. The configurations are limited only by your imagination.
We carry many optional extras, all aligned with the bright, comfortable style of the tipis. Traditional Scandinavian tables and benches can seat your guests for a meal. Fireplaces, lounge furniture, and unique lighting all combine to provide a one-of-a-kind setting for your stylish and memorable occasion.
Perhaps you seek a "Mother Earth" style for your wedding or reception. Or your company's annual meeting requires a unique and inspirational setting. Or your festival requires a special, intimate space for VIP's to relax. Whatever your requirements, Event In A Tent has you "covered!" A wood and canvas tent brings out the natural beauty of the day or night that no aluminum and plastic awning could ever provide!
Event in a Tent today
Event In A Tent has years of experience in Great Britain, and that expertise is now available in the USA! We have helped countless folks celebrate marriages, birthdays and other life events. We have provided venues for concerts, festivals, parties, corporate galas, and everything in between. From our home base in the beautiful Adirondacks, we can travel all over the Northeast to provide you with a unique and stylish tent for any occasion, no matter your size or location.
And we are in the people-pleasing business: we want your event to be as special as you do. So we will be with you every step of the way, providing personal service from the first inquiry to the day of your special event.
Our Tipis
Our tents are based on the traditional tipis of the Sami people of Lapland. Combining both modern and traditional techniques and materials, the tipis can withstand anything Mother Nature can throw at them, while keeping guests dry and warm inside. The unique design of our tipis allows you to take full advantage of your surroundings by giving you the freedom to design your own layout, floor-plan and positioning of windows and entrances, customized to your setting. For those enjoying a winter event, the tipis will create that perfect cozy winter atmosphere with crackling fires and twinkling fairy lights.
Keeping it green
Event in a Tent aim to keep everything as green as possible, from the construction of the tipis to the day-to-day running of the company. We are currently working towards becoming a carbon neutral company.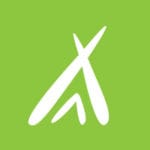 I just wanted to say how fantastic your tipi were at our wedding. They helped make a special day magical.
Zarah and Joel (UK)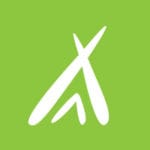 Thanks again for making it such a fab day, even in the rain!
Chithru Ratnayak (UK)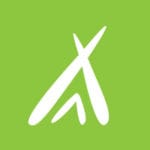 The tipis, were fantastic. All our guests commented on them!
Sarah White (UK)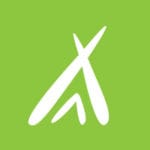 We had a great wedding and the tipi was fantastic!
Rachel Sinclair (UK)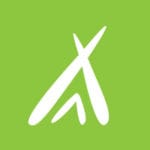 Loved the tents and we all think there is nothing like it!
Bluestone Resorts (UK)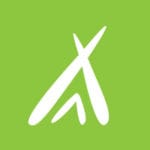 A huge thank you for making our dream wedding come true!
Rhodri and Sioned Morgan (UK)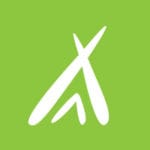 The tipi's were perfect, every one loved them & we achieved the cozy atmosphere we were looking for.
Graeme and Joules (UK)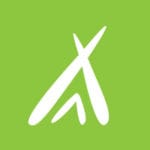 Lovely Company! Excellent customer service from you during the pre event planning
Natalia Ikin (UK)
- Golborne Events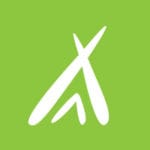 The Team, Service and the Tipis were all exceptional, making for a truly remarkable and special wedding!
Emma Hampson (UK)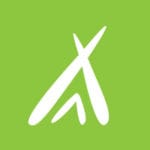 Couldn't have asked for better service! From start to finish, all my queries were answered quickly and professionally by a really friendly team of people. The guys that came to put the tipi's up did a sterling job in some truly awful weather conditions, and didn't complain once. They couldn't do enough to make sure we were happy with the end product, and definitely went the extra mile helping out where they really weren't obliged. The tipi's looked absolutely fantastic – our wedding day wouldn't have been the same without them, or the help of the Event in a Tent team! Can't recommend them enough!
Liam and Jacqui (UK)
Download our new brochure
Get your copy of Event in a Tent's stunning Tipi Brochure, giving you everything you need to know when it comes to choosing the perfect tipi for your perfect day!
Get in touch
From beginning to end our expert team are available to make your event truly memorable. If you'd like to speak to us in person feel free to phone us directly on (518) 419-6824 or email us at info@event-in-a-tent.com
Alternatively you can get a quote below: